There are many ways that a person can improve their home, and one of the most seemingly subtle yet very impactful ways is to paint your window trims or accents. You are assured a very inviting finish that will accentuate the organic attractiveness of a room with such efforts.
When you need advice on how to improve Window Accents & Flooring, it is important to contact the leading names in home decor and improvement, in order to ensure a balance of DIY and expert application.
Flooring is obviously a foundation in any home, and whether you want to lay such groundwork yourself, or with a team of experts, there are some vital steps to follow here as well.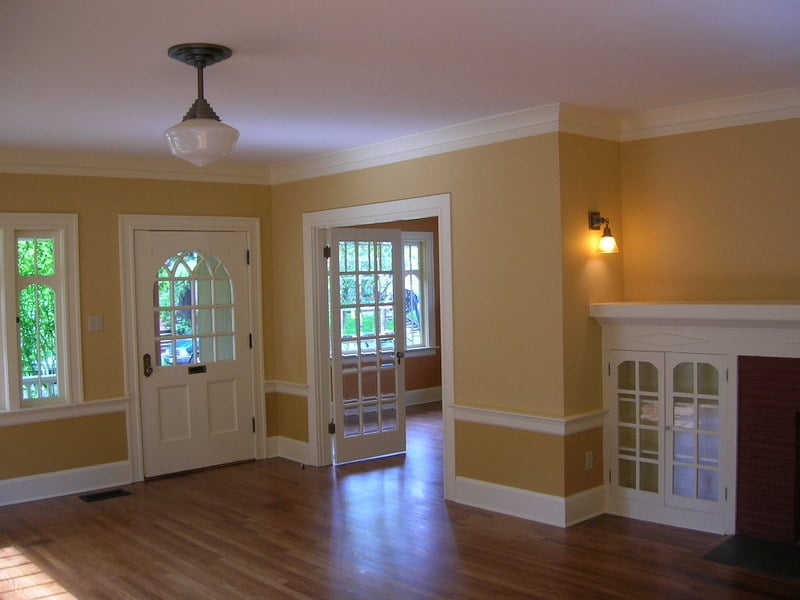 Window Accents
Getting Ready Early
Any home improvement task is best started early in the morning, so that you can hopefully be finished by the evening and can successfully close up the house for sleep. Obviously the bigger projects that take weeks will not be able to have the same closing up time, but your basic window trim paint job can be finished in a few hours. You will then need to keep your window(s) open until evening time, when they should be dry.
Glass Needs Protection
Remember that you will need to make sure that the actual window pane does not incur any chips, cracks, or unwanted paint marks. To best secure the glass, try placing masking tape along the edges of the window pane.
Such adhesive can, however, be more powerful than you would actually want, so test out its intensity first by applying it to your clothes prior to pressing it against the window pane. You always want to ensure that your masking tape is completely flattened and straight in order to avoid gaps in your painting following the removal of the tape.
If you do not happen to have masking tape on hand, then try soaking some sections of newspaper in water before gently applying them to the window pane. Such a method will not last in place very long, so some kind of firm yet easily removed tape is the best way forwards.
Flooring
Flooring Tips
Many people will – for the sake of attractiveness – decide that the lengthwise installation of floorboards is the best way forwards. Remember that you always need to lay your floor in a manner that is perpendicular to the joist.
Such a method will ensure that your floor is as durable and resistant as possible, greatly limiting the possibility of the separation or warping of pieces for years to come.
Level Surfaces are Essential
Prior to beginning any kind of flooring work, you need to check whether the subfloor is actually level. The voids that may exist under floorboards are what lead to squeaking – which may not be such a serious issue at face value – but this can lead to damaging over time.
Sand makes for an excellent leveler, which can then be topped with rubber underlayment.